Recientemente se han publicado algunos discos en formato Picture Disc de 12" no oficiales, estos discos son conocidos como piratas, o mejor dicho
bootlegs
ya que en México un disco "pirata" tiene otra connotación.
Se trata de los siguientes discos:
Thriller (Versión 1)
Thriller (Versión 2)
Thriller (Versión 3)
Off The Wall
HIStory
(Past)
HIStory
(Present)
"King Of Pop"
"Got To Be There"
Bad
MJ homage, respect & memory

This Is It #1

This Is It #2

Someone In The Dark #1
Someone In The Dark #2
Billie Jean
MJ -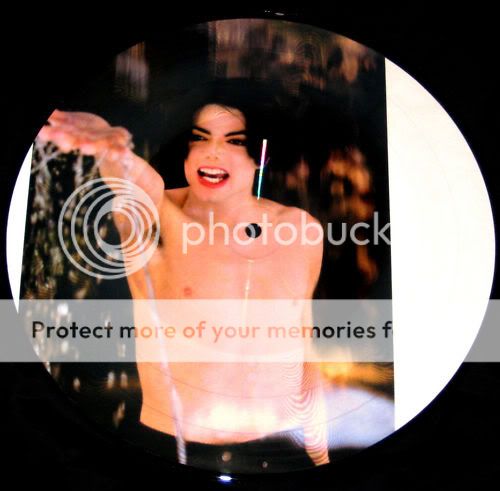 Thriller
Human Nature
Black Or White
Will You Be There
One Day In Your Life
MJ - Hollywood Tonight / Black Or White

Hollywood Tonight 2
HIStory Tour - Live in Seoul
Michael
Morning Glow
Get It Together
Michael 2
Don't Stop 'Til You Get Enough

The Ultimate Mix
ABC
Billie Jean (Remixes)
Rock With You (Remixes)
Smooth Criminal
Billie Jean
Immortal (Megamix World Tour)
P.Y.T. Pretty Young Thing
Thriller
Este tipo de discos son apreciados por coleccionistas y se fabrican en su mayoría en el mercado europeo. El último picture disc oficial de Michael fue "
Thriller 25
".
Estoy recopilando info sobre todos los picture disc que se hayan publicado (oficiales y
bootlegs
) de Michael, incluyendo Jackson 5 y The Jacksons. ¡En cuanto tenga tiempo la posteo!.
Fuente: MJMéxico